COVID-19 Clusters by State
The US failed to protect the most vulnerable – the incarcerated, elderly, and workers in already-unsanitary conditions.
29 June 2020
The New York Times regularly updates a nationwide list of known COVID-19 clusters and the amount of cases connected to them. On June 28, using the location with the most cases in each state, I made this map: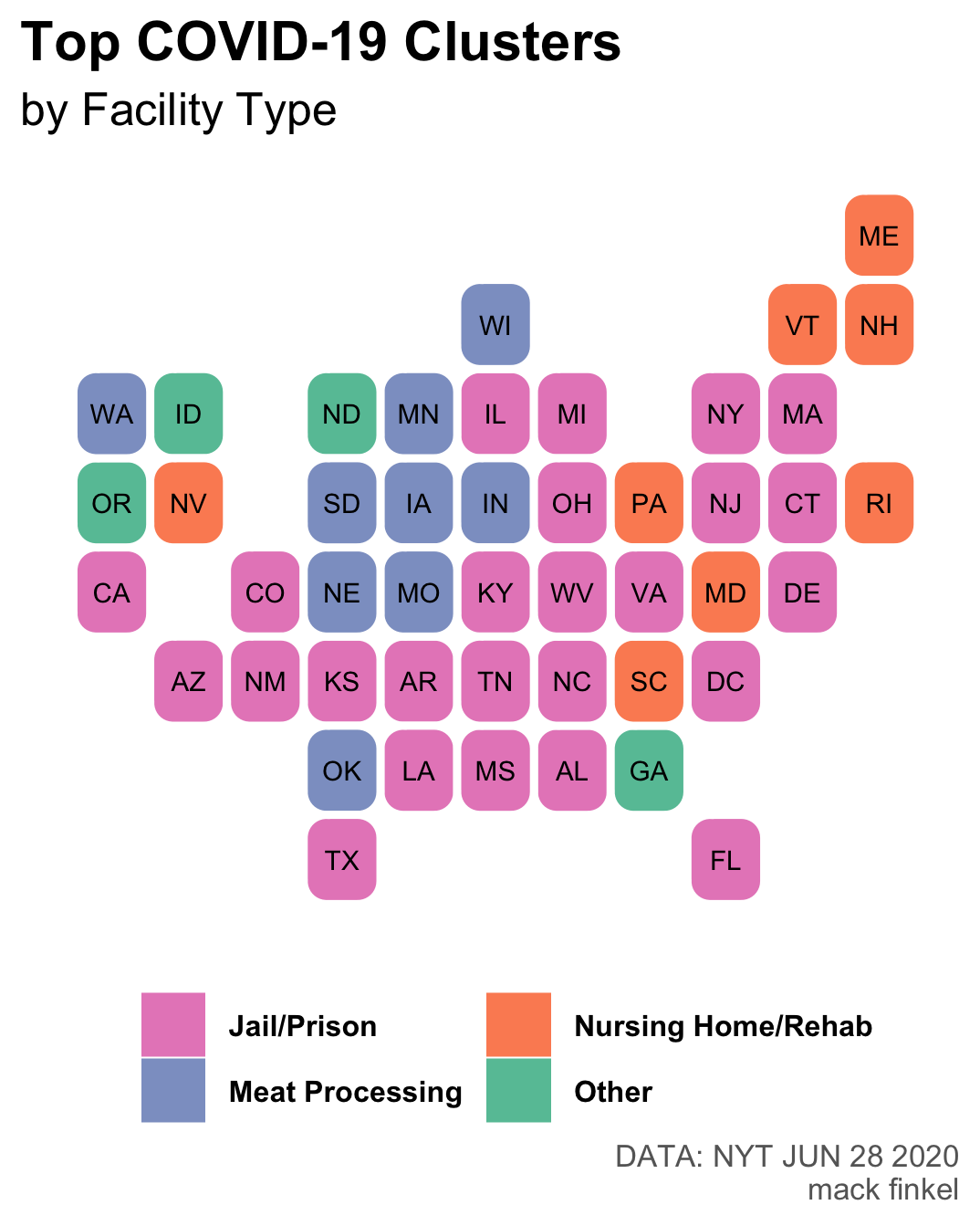 Of the 46 states (including DC) with data, 25 of the top COVID-19 clusters are jails/prisons, 9 are meat processing facilities, and 8 are nursing homes or rehab facilities.
This map emphasizes what we already know: states are not protecting their most vulnerable from COVID-19. In particular, states have failed to protect the incarcerated and 43% of deaths are linked to nursing homes. Meatpacking plants are also hotbeds for COVID-19, and already vulnerable workers are even more at risk.
29 june 2020. filed under incarceration, agriculture, workers, and covid19.